Turning Potential into Progress
Turning Potential into Progress
This week, Feed the Future and our partners are celebrating
#HerImpact

in building a food-secure, nutritious and resilient world.

Women's economic success has a ripple effect, leading to more inclusive economic growth, better nutrition and health, and stronger resilience and stability. Join Feed the Future in celebrating the women who help entire communities and countries thrive.
I am a

leader
Affiong Williams
Founder and CEO of ReelFruit
Read Her Story
I am a

groundbreaker
Fatuma Namutosi
Founder and Managing Director of Byeffe Foods Company Limited
Read Her Story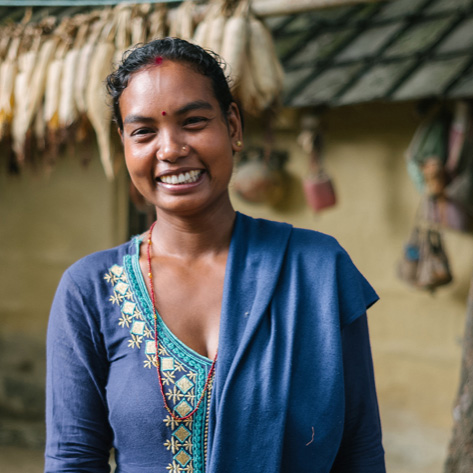 I am an

influencer
Bimala Chaudhary
Mom and Nutrition Champion in Nepal
Read Her Story
I am an

entrepreneur
Rita Dampson
Ghanaian Entrepreneur
Read Her Story
I am an

innovator
Philomin Juliana
Wheat Scientist
Read Her Story
Women's empowerment is on the rise in areas where Feed the Future has targeted investments.
2.6 million
more women gained access to credit between 2012-2015
8.2 million
more women are living in households that are not hungry since 2012
over $630 million
in loans unlocked for women and their businesses since 2011
3.3 million
more women had reasonable workloads between 2012-2015
3.7 million
more women had input into farming decisions between 2012-2015
Download the 2019 Feed the Future Progress Snapshot
Download PDF
Create your own custom social media graphic to share your story.
Create Your Own